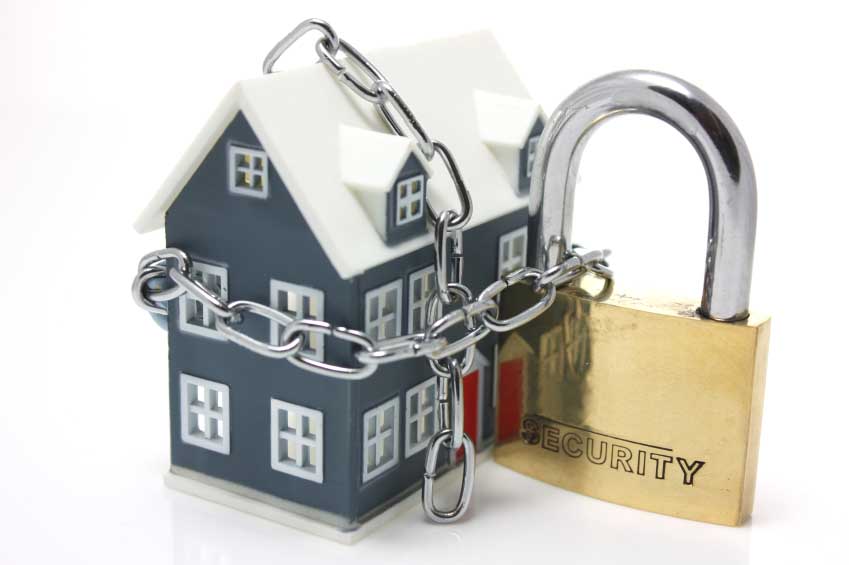 When it comes to home invasion, the last thing you want to do is wait until a burglary happens to do something about it. Whether your house is located in a high-risk urban area, or a suburban setting with a neighborhood watch program – home intrusion systems are necessary to keep you safe instead of sorry. Maintain the protection of you and your family from dangerous domestic robberies by following our Top 10 ways to use security systems to preserve safety.
10.) Don't Hide Your House Keys
What is the point of having home alarms installed for your family's safety if an intruder can simply let himself or herself into your home with the house key under your doormat?
9.) Have a Security Plan
Be sure that you and everyone in your home understand how the home security systems work, is aware of how to call for help during an emergency, has memorized the passwords to your home alarm systems, and knows not to share this information with anyone. 
8.) Reinforce Your Windows
Even if your house windows are locked, they can still be broken to gain entry. If a robber smashes the glass, broken windows should trigger the home alarm systems that you use as well.
7.) Install Some Timers
If you are on vacation, it would be really wise to have your lights and even your television set to turn on to imply that you are currently at home. 
6.) Consider Home Automation
You can actually control the appliances in all the rooms inside your house from the comfort of your smart phone or tablet with the power of home automation.
5.) Apply Smart Lighting
Security equipment can also keep the inside and outside of your property properly lit. Make it difficult for crooks to hide in the shadows and to know whether you are at home or not. 
4.) Set Up Video Security
A crucial component of your security equipment is having video security surveillance cameras set up around all the key entrances of your home. If your home were ever broken into, you want the police to be able to identify the culprit.
3.) Add Security Signs and Decals
Advertise the fact that your home is protected by home alarms by keeping the security signs visible in your yard, and the company logo decals applied to your windows. Make the potential thief think twice about stealing from you.
2.) Have a Monitored Security System
The demand for monitored security systems stems from the comfort of knowing that even when your eyes are closed – your security company is wide-awake watching out for your best interest.
1.) Install an Alarm System
You want to be the first one to know that your house is being robbed. Home alarm systems alert you to the home intrusion, as well as nearby neighbors that can report the drama to authorities.
For more information on how to get state-of-the-art home security systems installed, contact the leading provider of audio and video service solutions for residential, commercial and government needs:

Audio Video & Security
13800 Coppermine Rd., Suite 392
Herndon VA 20171
Call: 703-858-5558
www.avandsecurity.com