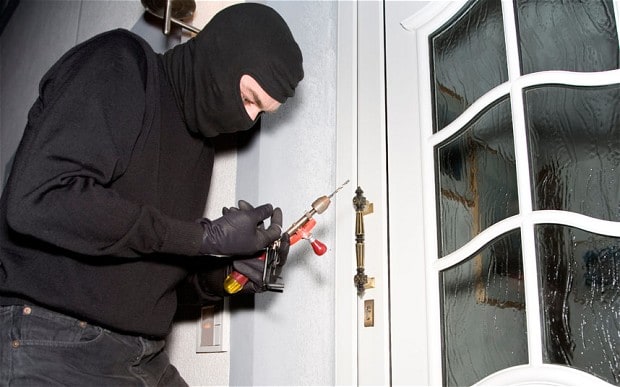 Home intrusion systems are your personal patrol services to secure your property, your valuables, and most importantly – your family. Having home alarms, video security, and up-to-date security equipment can literally lead to the difference between life-or-death during dangerous home invasions. But just simply possessing home alarm systems are not enough to remain safe. You need to avoid these drastic mistakes that many owners of security systems unfortunately make.
Skipping Over Less Obvious Entry Areas
Placing sensors for security systems on garage doors, front doors, and back doors is helpful – but many burglars may avoid these areas because of how obvious they are. The more low-key entry points like cellar windows or eye-level first or second story windows may be their go-to choices. Be sure to secure any possible entry points to your home with sensors to prevent intrusion.
Not Having a Verified Alarm System
It is true that home alarm systems and the decal stickers and signs that advertise their presence on your property work well as a criminal deterrent. But to make them even more useful it is important that your security systems are verified to alert an integrated monitoring station who either contacts the police right away or who will respond to the emergency themselves. Verified security systems that get a police response are often said to be 5 times more effective than those that don't.
Don't Place Control Panels Near Entrances
This is a common but disastrous error that homeowners make when they implement home alarm systems. Placing your control panel in close proximity to the door only makes it even easier for a thief to locate and disable the home security system once they gain access inside – or to learn your security code from watching you punch it in while they stand outside. Most security systems have a delay between the time when you enter your house and the moment when the alarm goes off – so there is no need to keep it close to the door.
Ignoring the Maintenance of Home Security Systems
You must check your security system from time to time to ensure that it's working properly. It is also smart to have it checked by a professional on an annual basis to be on the safe side. If your security system isn't actually working, it won't be operating when you actually need it.
Assuming That You Are Safe
Way too many victims have the arrogant attitude that a home invasion could never happen to them. They might assume that just because they live in a quiet and wealthy neighborhood that they are protected and isolated from criminal activity. The assumption that theft only happens in "dangerous areas" is the same level of ignorance that will give an intruder an advantage. Don't just assume that higher property taxes that fund a thorough police force or a neighborhood watch program will allow you to not have to double check that your alarm system is on.
Audio Video & Security
13800 Coppermine Rd., Suite 392
Herndon VA 20171
Call: 703-858-5558
www.avandsecurity.com